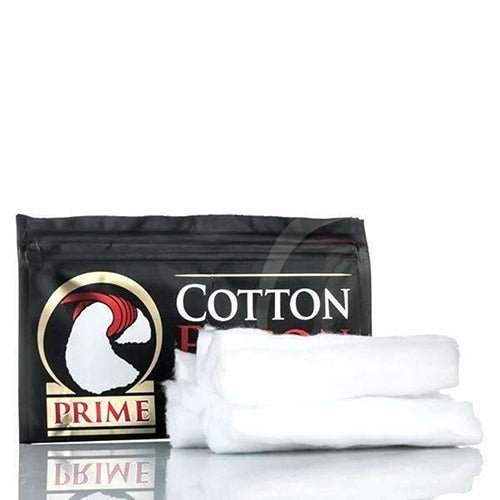 Wick 'N' Vape
Cotton Bacon Prime by Wick 'N' Vape
Organic Cotton Bacon Prime is the cleanest, best tasting organic cotton on the market for vaping. Made by vapers for vapers! It does not add any unwanted flavour to your vape and it wicks incredibly well. Cotton Bacon Prime is perfect for rebuildable atomizers, rebuildable tank atomizers, bottom feeding atomizer. Cotton Bacon Prime also features 33% faster absorption rate and easier separation. Comes in 4 inch length with a heavy body and bacon strip form factor that's easy to tear to make it hassle free. No boiling necessary, simply Pinch, Tear, Wick 'N' Vape!
Product Features
33% Faster Absorption
Easier Seperation
Packaged in a resealable travel sized bag for on the go.
Clean tasting cotton for enhanced flavor.
100% US Organic Cotton
Organic Cotton conforms to USP standards of Pharmaceutical cotton as well as FDA's CFR's for Food Contact Substance
Made in USA
---
Please Note: This product is not covered under warranty and can not be exchanged.
---
More from this collection