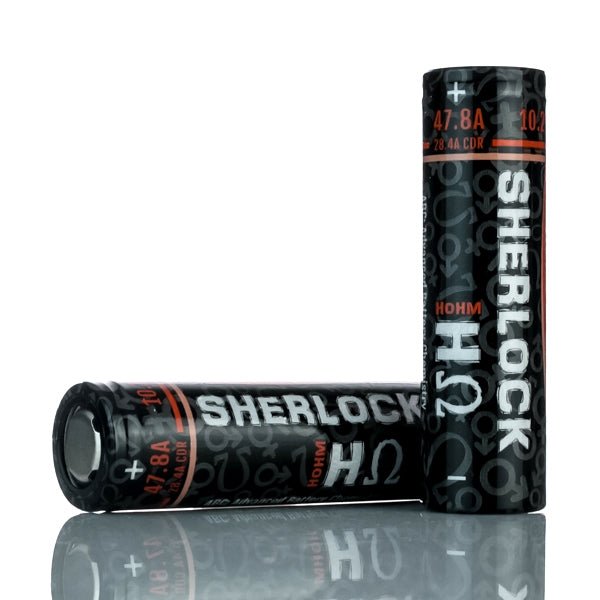 HOhm Tech
HOhm Tech Sherlock HOhm 20700 Rechargeable Battery
HΩ Tech (HOhm Tech) brings a 20700 format battery to their lineup: The Sherlock HΩ. Per HΩ Tech, the Sherlock HΩ 20700 has a 2782mAh capacity with a 47.8A factory pulse rating, making it an excellent battery for use with regulated and mechanical devices that accommodate 20700 form factor batteries.
Please Note: Batteries are sold individually. Listed price is for one battery.
Product Features:
High Discharge INR Flat Top Battery
2782 mAh Rated Capacity
3.7V Nominal Voltage
28.4A Continuous
47.8A Pulse
IMPORTANT
Fully charge before first use. 
Never short (connect positive and negative side) battery.
Keep them always in battery case, or any other insulating material.
Never keep this battery together with metal objects (short circuit can happen if you do). 
Never carry bare cell in your pocket, especially with keys, change or any other metal objects.
---
Queen City Vapes will not be held responsible or liable for any injury, damage, or defect, permanent or temporary that may be caused by the improper use of a LI-ION, LiPo, or rechargeable battery. Please have a basic understanding of the batteries you are using and how to care for them properly.
---
More from this collection