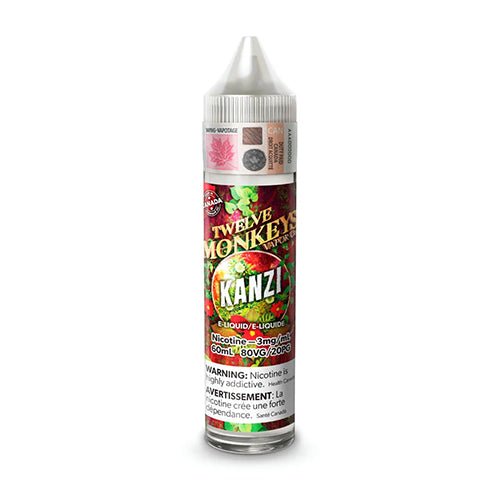 Twelve Monkeys Vapor Co.
Twelve Monkeys Vapor Co. - Kanzi
WARNING: Vaping products contain nicotine, a highly addictive chemical.
- Health Canada
AVERTISSEMENT: Les produits de vapotage contiennent de la nicotine. La nicotine crée une forte dépendance. - Santé Canada
This product is subject to federal extortion tax.
This eliquid features strawberry, kiwi, and watermelon flavouring.

80% VG, 60mL bottle.
Nicotine-free, and 3mg/mL or 6mg/mL nicotine strengths.
Please Note: No refund or exchange on eliquid, closed pods, or disposables.
---
More from this collection